I was born in Brussels in 1955. After my studies in economic sciences at ULB, I developed my professional career in the financial sector.
Simultaneously, I was interested in photography. First analog photography, spending a lot of time in the darkroom and, since a few years, digital photography.
The taste, shared with my wife, for travel and discovery often took me to the United States, Canada and across Europe.
A real passion began for Scotland which is an ode to light, with its torn skies that sometimes turn a photo into a painting.
Though the fascination for this country is not going to decline, a new attraction for Africa has emerged. The gaze of a leopard during a shot gave me the feeling of being the subject of a photo taken by the animal. This eye contact aroused my desire to go back to that continent to share some moments of beauty.
Analog photography taught me to compose a picture while taking the shot. Seizing the moment and emotion as they appear has always been my guiding thread.
I hope to share the emotions I felt with you through the pictures of my website.
I wish you a nice journey.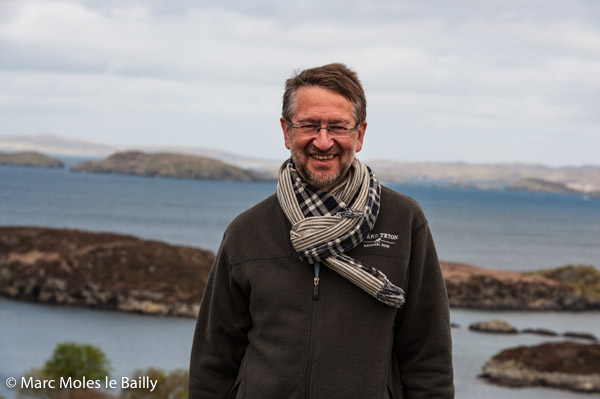 Je suis né à Bruxelles en 1955 et j'ai mené, après des études en sciences économiques à l'ULB, une carrière professionnelle dans la finance.
Parallèlement, je me suis depuis longtemps intéressé à la photographie, argentique tout d'abord, passant beaucoup de temps en chambre noire, et naturellement numérique depuis quelques années.
Le goût, partagé avec mon épouse, pour les voyages et les découvertes m'ont mené souvent aux États-Unis, au Canada et à travers l'Europe.
Mais une véritable passion est née pour l'Écosse qui est une ode à la lumière avec ses ciels déchirés qui parfois transforment une photo en tableau.
Si l'engouement pour ce pays n'est pas près de diminuer, une attirance particulière pour l'Afrique s'est révélée.
Le regard d'un léopard lors d'une prise de vue m'a donné la sensation d'être moi-même l'objet d'une photo prise par l'animal. Le croisement de nos regards a ancré en moi l'envie de revenir sur ce continent pour en saisir quelques instants de beauté.
L'argentique m'a appris qu'il fallait composer une photo lors de la prise de vue. Cette discipline est restée comme fil conducteur aujourd'hui. Saisir l'instant et l'émotion tels quels.
J'espère vous faire partager les émotions que j'ai ressenties au travers des quelques photos de mon site et je vous souhaite un beau voyage!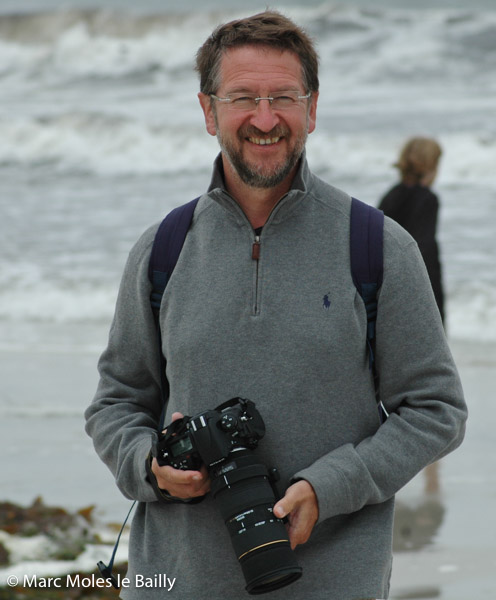 Ik ben geboren in Brussel in 1955. Na mijn studies economische wetenschappen aan de ULB, bouwde ik een professionele loopbaan uit in de financiële wereld.
Daarnaast was ik geïnteresseerd in fotografie. Vooreerst in de analoge fotografie waarbij ik veel tijd doorbracht in de donkere kamer. Sinds een paar jaar ben ik natuurlijk overgestapt naar de digitale fotografie.
De smaak voor reizen en ontdekkingen, gedeeld met mijn echtgenote, bracht me vaak naar de Verenigde Staten, Canada en door Europa heen.
Een echte passie is ontstaan voor Schotland, een ode aan het licht met zijn verscheurde luchten die vaak een foto veranderen in een schilderij.
Hoewel de fascinatie voor dit land nooit zou verdwijnen, voelde ik me steeds meer aangetrokken door Afrika. De blik van een luipaard tijdens het nemen van een foto gaf me het gevoel zelf het onderwerp te zijn van een foto gemaakt door het dier. Dit oogcontact wekte in mij de wens om naar dat continent terug te keren, om nog mooie momenten van schoonheid vast te leggen.
De analoge fotografie leerde me dat de fotocompositie tijdens het maken van de foto moet gebeuren. Het moment en de emotie grijpen zoals die zich voordoen blijft nog steeds mijn leiddraad.
De gevoelde emotie hoop ik met u te kunnen delen via enkele foto's op deze website.
Ik wens u een leuke reis toe.